The Expandable Wall Display(PTC-QS-5S)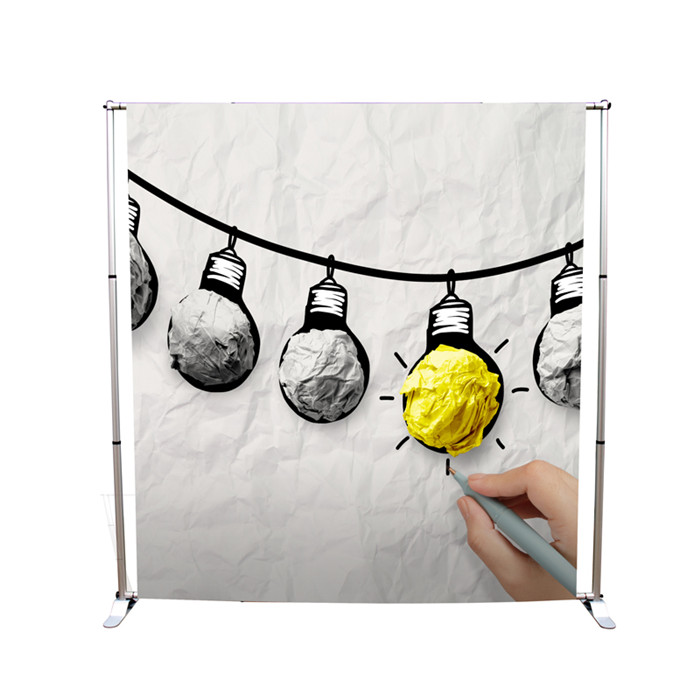 The Expandable Wall Display
---
Finish:Silver or Black
Adjustable height and width
Carrying case available
Maxinum 3m width and height

Price:Only vip can see, please Register and Log In.
---
Share this:
For the Expandable Wall Display for your needs, look no further than Trade Show Plus! We offer an extensive array of first-rate banner stands with telescopic masts, and our prices couldn't be more competitive. In addition to being lightweight and portable, our most popular telescoping signs for trade shows can be adjusted to accommodate signs of various sizes, making them a versatile solution for anyone who attends trade shows regularly.
When it comes to attracting customers and spreading brand awareness through custom signage, you can't beat the convenience of any telescopic banner stand for sale at Trade Show Plus. The Expandable Wall Display have two heavy base which is easy to install. attach your graphic, adjust the height and width, and you are good to go. With high-quality trade show supplies and accessories from Trade Show Plus, your next event is sure to go off without a hitch. Buy telescopic banner stands from Trade Show Plus for the ultimate in portable vertical banners for trade shows or any other business setting.
Telescopic banner stand,3*3m,adjustable
Dia of tube 32mm 35mm 38mm
Heavey iron feet